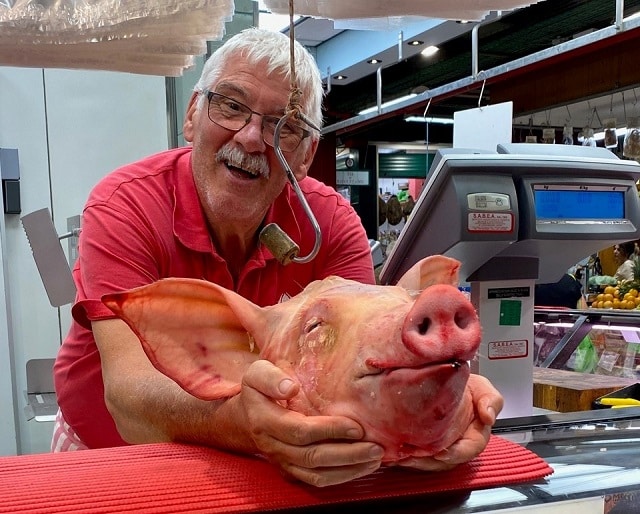 The face of pride in your work.
Sometimes you find it in the most unexpected places!
But when someone truly takes pride in their work, is eager to share and is passionate in doing so,
it's palpable!
Like the butcher in this photo I took on my Italian Culinary & Wine tour in Florence's Central Market, I met several such aficionados, from the proprietor at her beautifully arranged stand sharing her knowledge of all things truffles and olive oil…to the chef touring us through the market to select just the right tomatoes for the pomodoro sauce he would later teach us to prepare to accompany our homemade potato gnocchi. (Not to mention the lesson he gave in preparing ravioli from scratch using a hand-roller for the pasta stuffed with ricotta & spinach accompanied by fresh sage sauce.)
This particular thirty-something chef has led these cooking classes for years, yet treated us neophytes like we were his first precious pupils, and it was his job entirely to ensure we left four hours later with a love and respect for slow cooking and why on earth you'd bother making your own pasta.
It's these moments that have reminded me what true work engagement looks like at a time when we are distracted with chatter about #quietquitting.
What if we were to train our eye to find and share more of these stories to re-inspire both ourselves and others?
They're out there❗️
Receive New Blog Posts by Email