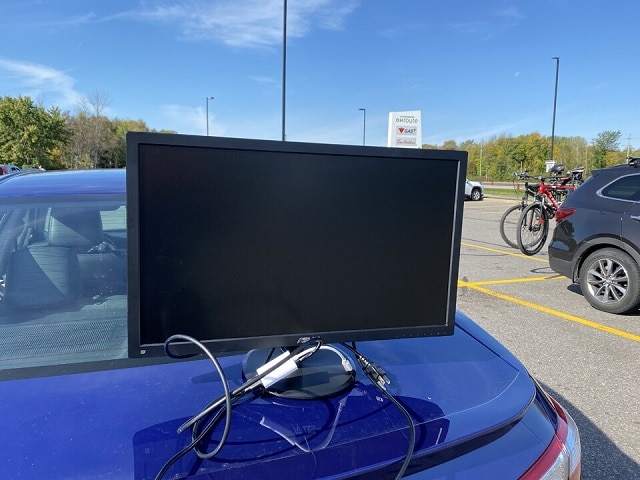 It all started with my 21 year-old daughter saying, "Mom, you can live anywhere in the world right now". Sure… for a minute I heard the story in my head of being a Mom who is no longer needed…"I'm back at University now. I've got this. I'll check back in when I'm announcing grandchildren for you but that won't be for a LONG time yet. So, get on with your life Mom".
Literally a minute later I was researching "Friendliest countries to live for Canadian expats"… along with "highest vaccinated countries" and "most days of sunshine".
The next minute I hired a cross-cultural coach. Because that's what we coaches do… call on others to help us hear our thoughts and develop a plan of action.
I then came to my senses that despite my aching wanderlust, this COVID-era is not the ideal time to put everything in storage and go see the world while working from anywhere, given that the world is far from open, and health & safety are still compromised despite double vaccinations.
So, I've opted for a plan that gives me the components of what I need for a fall/winter that is UNLIKE 2020 for me.
You see, I'm a crazy blend of dichotomies, I have both:
1) A hunger for adventure, and a thirst for a variety of geography, architecture and culture. I like to see myself as "bold"
2) An inordinate respect for public health and compliance with COVID protocol. For me, as a single person living in Niagara Region and not having any work colleagues, clients or close friends living in this region…that meant many a long month of proverbial isolation when we were advised to "stay in our region" (if not our own homes). I also see myself as "responsible".
I have been at a proverbial war with these 2 sides of myself for 18+ months.
But now I'm becoming "the crazy cat lady" as a strategy for having a degree of adventure and different experiences, all while continuing to live safely during COVID.
Say what?!
I've discovered a pet & housesitting organization that enables me to travel to live in a home while the owners are off on adventures of their own. I'm actually not that interested in being a "tourist" right now. I want to truly immerse myself in other environments and in some ways, continue to live the way that I do…
… working virtually for the most part
… preparing most of my own meals, eating on patios or getting take-out
… and walking, walking, walking!
Except now I am also feeding a cat or two, and batting their tails off the Zoom screen.
Not a bad price to pay for variety in my environment and the sense of living in another culture.
For now, I'm still avoiding planes. And I have some key in-person meetings that I need to plan to attend.
So, as a "pilot test", if you will, for life ahead, over the next couple of weeks I'm living in Lachine, Quebec and will be popping into Montreal as my work allows. Even hearing the mixture of French and English dialogue around me is already enriching.
But I've also got dibs on an awesome looking country home in Provence for a few weeks this summer…I've applied to several "sits" in rural Italy and am watching closely for some cat owners in Portugal to post their travel plans. There are numerous drool-worthy locations to keep me dreaming and support my optimism.
Here's to being proactive about what each of us needs for our own frame of mind in these wild and wooly times!
I'd love to hear about your own strategies.
Receive New Blog Posts by Email