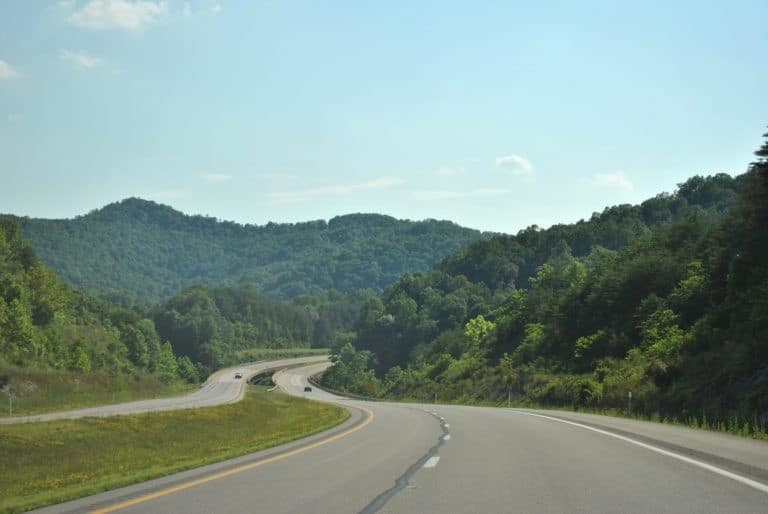 I'm NOT a distance driver.
At least that's what I told myself for essentially 43 years of my life.
Don't get me wrong, I've always loved road trips.
When I was about 7 or 8 my family spent a whole month of August driving from Oakville to Fort Lauderdale and back again, exploring various spots along the way. My dad was in law school and my Mom was a supply teacher, so there wasn't a big vacation budget. But travel was high on the family priority list.
We earned many a motel room stay by listening to "presentations to buy swampland" as my dad called the real estate promotions back then. With 3 little girls in tow, with eyes bigger than their stomachs, we'd go to McDonald's for dinner and dad would never have to order his own meal. Always lots of leftovers.
My youngest sister and I would literally roll around in the back of the station wagon, playing games and trying to engage with the cars behind us. My middle sister liked to sleep while the car was in motion.  She was contentedly wedged between suitcases, food coolers, pillows and sleeping bags in the middle seat.
Different safety rules then.
But I of course, I didn't do the driving.
As a teenager, having my own car wasn't a priority for me, so I didn't tend to drive far. University was a couple hour bus ride away.
With boyfriends and later in marriage, I usually "let the man" do the distance driving. (I know, weirdly out of character for me, right?)
I wasn't that confident as a driver and I really didn't love it. Sure, I travelled widely for business and vacations… but I flew. I got airport limo's. I took shuttles.
So, it's been a treat to have the pandemic help me to push through this definition of myself as someone who is "not a distance driver".
How did this behaviour become part of who I told myself I was?
Why would I adopt such a self-limiting label?
In the fall of 2021, a year-and-a-half into the pandemic I figured out that if I wanted to go anywhere new and interesting for me, I'd have to change this limiting belief.
I drove to two different locations in Quebec for fantastic experiences looking after lovely homes & pet sitting, while I worked remotely in my business. Changing up my environment. Stimulating my brain.  AND giving myself the evidence that I didn't have to call myself "not a distance driver".
Just over a week ago, with border restrictions lifting for people with COVID-19 vaccinations, I drove from my home near Niagara to Winston-Salem, North Carolina. I'd been to Charlotte often on business, but I've never driven this far.
I broke the drive up over two days. I fussed about whether I'd know what to do at the tolls. I worried about driving on my own and having an accident in another country during the pandemic. I fretted about travelling through the mountains of West Virginia. I was admittedly quite anxious.
But pushing through the anxiety was exactly what I wanted to sign-up for.
As a Coach, intellectually at least, I DO know that moving through discomfort is often the path to growth.
Day #1 was a breeze. My new car stereo was awesome. I stopped roadside at a peaceful rest stop and took a client call while at a picnic table. I prepared a communication letter for the same client that night and hit the road again in the morning. My #workfromanywhere confidence was growing.
Then as I got further into the mountains. The fog hit, and the rain started. I tensed a bit.
So, I switched to my "Calm App" soothing music, which I wouldn't normally listen to while driving. I observed the smooth, well-constructed highways. I relaxed into the winding roads. And I actually enjoyed it!
Most of all, I gained the confidence to kick my self-label curbside.
I arrived at my destination ready to meet the homeowners that I'd be housesitting for. To hear of their countless world travels to continents I haven't yet experienced.  And of the ambitious hikes they've accomplished and still plan to do in many a far away land— while being a decade older than me.
I smiled, knowing that #workfromanywhere and #theresgottobemore is where I'm meant to keep leaning.
It's never too late to change your definitions of yourself! How will you evolve yours?
Receive New Blog Posts by Email