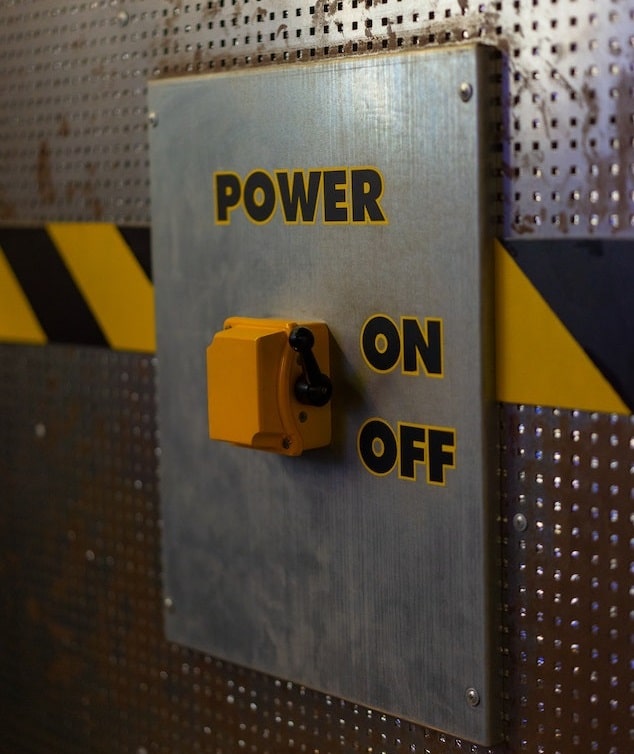 What's getting in your way?  How might your beliefs be limiting your impact or keeping things "smaller" for you?
Beliefs about yourself– the labels you've adopted over the years.
Beliefs about leadership– formed from very early mentors whom you may no longer admire.
Beliefs about how work "best gets done"– turned upside-down through the pandemic.
Beliefs about what is true about organizations– have you seen research on best practices lately?
I find one of the most powerful tools we have as coaches is helping our clients to unearth their beliefs and hold them up to the light for closer scrutiny.  Clients are often not even aware of these beliefs at a conscious level, because they simply take them for granted as statements about…
✔️ Who they are
✔️ What their strengths are
✔️ Who gets ahead
✔️ How things work around here
✔️ Etc. etc.
In coaching, we go through a process of looking at what's factual data versus a belief.  I will often articulate a simple equation to describe what I'm hearing from the client…then exaggerate it so they can truly HEAR the underlying belief.  We challenge the belief by looking at whether this equation in fact ALWAYS holds true.  In this way, we work together to look at how the very OPPOSITE could be true. We have fun with the belief to gently open up the client's recognition that the belief might in fact no longer be fully serving them.
Then, magic can happen!
"𝘚𝘰, 𝘐'𝘮 𝘩𝘦𝘢𝘳𝘪𝘯𝘨 𝘵𝘩𝘢𝘵 𝘪𝘵'𝘴 𝘥𝘪𝘧𝘧𝘪𝘤𝘶𝘭𝘵 𝘵𝘰 𝘥𝘦𝘭𝘦𝘨𝘢𝘵𝘦 𝘣𝘦𝘤𝘢𝘶𝘴𝘦 𝘥𝘰𝘪𝘯𝘨 𝘴𝘰 𝘮𝘦𝘢𝘯𝘴 𝘺𝘰𝘶 𝘢𝘳𝘦 𝘭𝘢𝘻𝘺 𝘢𝘯𝘥 𝘤𝘳𝘦𝘢𝘵𝘪𝘯𝘨 𝘣𝘶𝘳𝘥𝘦𝘯 𝘧𝘰𝘳 𝘴𝘰𝘮𝘦𝘰𝘯𝘦 𝘦𝘭𝘴𝘦.
𝘋𝘦𝘭𝘦𝘨𝘢𝘵𝘪𝘰𝘯 = 𝘉𝘶𝘳𝘥𝘦𝘯 𝘧𝘰𝘳 𝘰𝘵𝘩𝘦𝘳𝘴
𝘞𝘩𝘢𝘵 𝘪𝘧 𝘪𝘯 𝘧𝘢𝘤𝘵…
𝘋𝘦𝘭𝘦𝘨𝘢𝘵𝘪𝘰𝘯 = 𝘎𝘳𝘰𝘸𝘵𝘩 𝘧𝘰𝘳 𝘰𝘵𝘩𝘦𝘳𝘴
𝘞𝘩𝘢𝘵 𝘪𝘧, 𝘪𝘯 𝘩𝘰𝘭𝘥𝘪𝘯𝘨 𝘵𝘪𝘨𝘩𝘵 𝘵𝘰 𝘢𝘭𝘭 𝘰𝘧 𝘺𝘰𝘶𝘳 𝘳𝘦𝘴𝘱𝘰𝘯𝘴𝘪𝘣𝘪𝘭𝘪𝘵𝘪𝘦𝘴 𝘢𝘯𝘥 𝘵𝘢𝘴𝘬𝘴 𝘵𝘩𝘢𝘵 𝘺𝘰𝘶 𝘢𝘳𝘦 𝘢𝘤𝘵𝘶𝘢𝘭𝘭𝘺 𝘴𝘵𝘢𝘯𝘥𝘪𝘯𝘨 𝘪𝘯 𝘵𝘩𝘦 𝘸𝘢𝘺 𝘰𝘧 𝘰𝘵𝘩𝘦𝘳 𝘱𝘦𝘰𝘱𝘭𝘦𝘴' 𝘨𝘳𝘰𝘸𝘵𝘩?"
Sometimes it takes some mental wrestling, as beliefs are often deeply held and formed through very early relationships and interactions. And other times it's like a lightbulb being switched on or an explosion of insight. Boom!
When the belief is unearthed, challenged, and alternatives considered, the client can "try on" new behaviours and seek their own counterevidence for the value in holding tight to the earlier belief.
I'd love to connect with you to help you gain greater insights into some of the beliefs that might be getting in YOUR way.
Receive New Blog Posts by Email