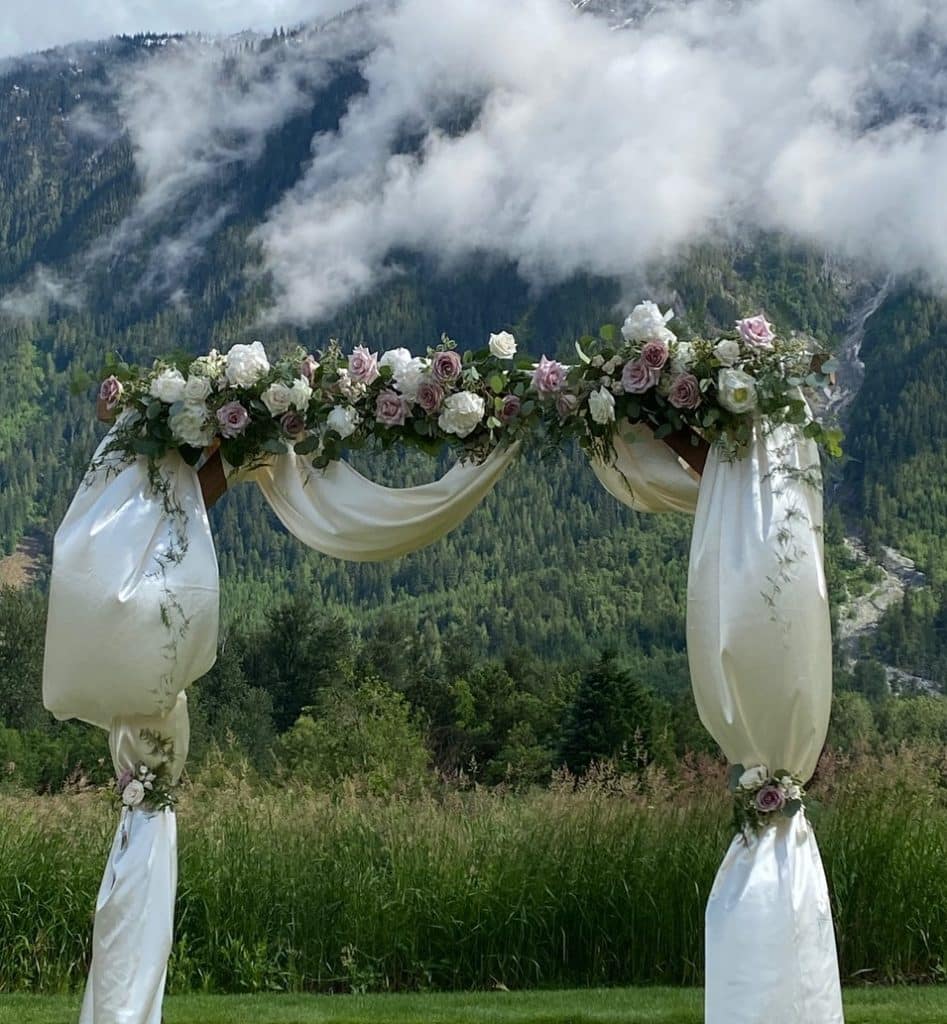 A lesson in manifesting your dreams… brought to me by the next generation.
The spectacular location in this photo was where my eldest nephew was married on June 18, 2022.
He and his girlfriend had visited this venue in Pembroke, BC years earlier while on a hiking vacation. They both decided it would be the perfect spot to share their vows one day. They'd known each other since elementary school and began dating in grade 12.  They have supported each other ever since in achieving their personal and career goals.
When the pandemic hit, this well-educated, ambitious young couple were living and working in Toronto.  In those early months of lockdown, they felt very cooped up in Toronto – with conservation areas and trails closed, and their rambunctious puppy eager to burn off steam. They told themselves, there has to be more.
By 2021, when given the opportunity to work remotely until at least the end of the year, they negotiated the end of their Toronto lease and rented a condo in Vancouver sight unseen.
In March 2021, with a few highway washrooms open, some take-out food options, plus some pet-friendly motels in operation, my nephew drove across the country with one active puppy, computer gear and life's necessities in tow. His girlfriend flew with their cat to their new home.
My nephew recruited his younger brother to share the driving and puppy management on the long snowy drive – through a few mountain ranges no less. The US border wasn't yet open to Canadians, so they had to take the longer route. His brother flew back home to Toronto to resume online studies, as soon as they arrived in Vancouver.
Later that year, my nephew and his now fiancé booked their June 2022 Pemberton wedding. Extended family and special friends were all invited to a mountainside destination wedding. Like all of us, the bride & groom-to-be had no idea where COVID-19 was headed. They also didn't know what would happen after the end of 2021, when the remote-work arrangement was due to end. But, they shared an intentional through-line to the fulfillment of their dreams.
When the "save-the-date" arrived, I frankly thought it was simply a beautiful place to get married. And to be honest, I was nervous about facing my first flight since the pandemic. But the experience turned out to be so much more!
My nephew and his fiancé (now wife) showed us all what's possible with a dream and a plan. And the bonus was for friends and family to be gifted with a taste of the life they have designed, being true to their values and active, outdoorsy lifestyle.
I am SO grateful to have witnessed this life lesson on taking chances and pursuing dreams.
So, what about YOUR dreams and goals? What are you manifesting now?
Receive New Blog Posts by Email