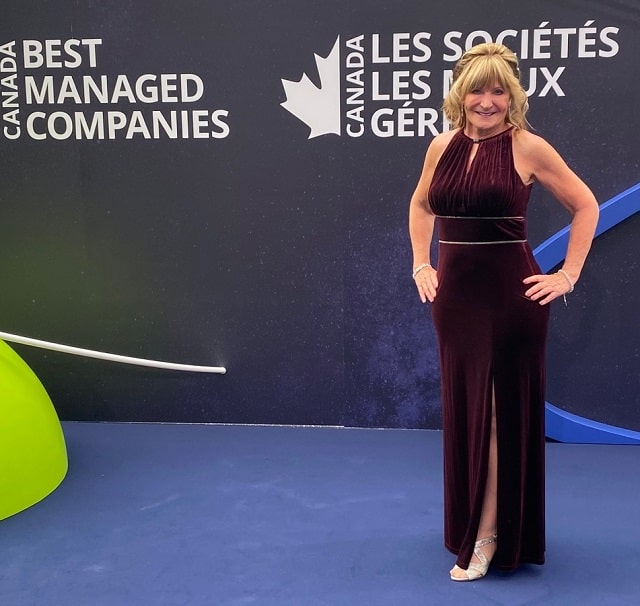 It's happened 13 times now!  And it's actually not luck at all but reflects consistent dedication to achieving strong financial results and more importantly, implementing best business and management practices year-over-year.
My client, Capital Paving Inc. has achieved recognition as one of Canada's Best Managed Companies thirteen times running!
In 2009, an employee team — on their own initiative, with the endorsement of management— prepared a wonderful, heartfelt submission. It was very moving. But the company had more work to do to implement best practices.
With the support of Deloitte and CIBC coaches, the ownership team fully committed to the steps necessary as an organization to move through the rigorous levels of evaluation. Actions were implemented in the four key areas of:
1️⃣. Financials
(EBIDTA & other measures of financial health over 3 years)
2️⃣ Strategy
(Structure, Adapting to changing market conditions)
3️⃣ Capabilities & Innovation
(Skill-sets, Technology, Innovation)
4️⃣ Culture & Commitment
(Motivation, Talent development)
We poured our all into the 2010 application which I supported them in preparing.
And in Spring 2011, were publicly-named as one of only 50 companies in all of Canada to newly achieve the best managed designation. Since then, Capital has re-qualified every year and has moved through the challenging levels of assessment to achieve first Gold standard and later Platinum level. I have been so grateful to join my clients at many of the Symposiums & Galas through the years to both learn & celebrate together.
Capital is actively looking at ways to continue to evolve its best practices in all four areas and looks forward to joining the select group of companies on the stage at the Gala being applauded for 15 years as a Best Managed company.
Here's to our partnership in the continuous improvement journey ahead!
---
If you are a privately held company in Canada earning more than $50million in revenue, let's talk about how you might achieve this prestigious designation.
Receive New Blog Posts by Email